Office relocation: planning and preparation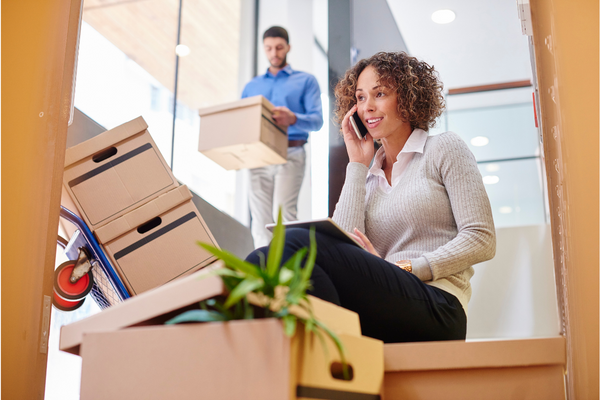 Office relocation: planning and preparation
Office relocation can be a challenging process, but with proper planning and preparation, it can be made easier. Here are some tips to make office relocation easier:
Plan ahead: Create a detailed plan and timeline for the move, including tasks to be completed before, during and after the move.
Delegate responsibilities: Assign specific tasks to team members and create a team to oversee the move.
Notify stakeholders: Inform your clients, vendors, and other stakeholders of your upcoming move and the new location.
Hire a reliable moving company: Research and hire a reputable and reliable moving company with experience in office relocations.
Label and organize items: Label all boxes and items and keep them organized by department or function.
Pack carefully: Use proper packing materials and techniques to protect fragile items and electronics during the move.
Inform employees: Keep your employees informed about the move and provide them with details on how it will affect their work.
Clean up: If you are renting or selling the property you are leaving you will need to make sure it is clean and in good shape for best results. Book a professional cleaning company in Johannesburg or check out deep cleaning company in Cape Town.
Set up new space: Plan and coordinate the setup of your new office space, including furniture, equipment, and IT infrastructure.
Update your address: Update your address on all relevant documents, including your website, business cards, and marketing materials.
Celebrate the move: Once you have completed the move, celebrate with your team and acknowledge their hard work and dedication during the relocation process.
By following these tips, you can make your office relocation as smooth and stress-free as possible.